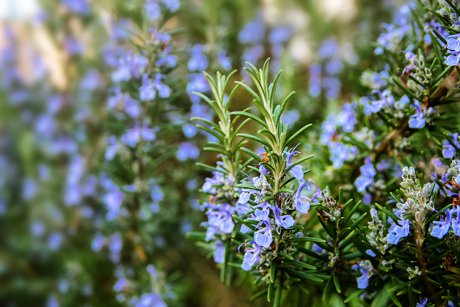 Days are picture perfect on Pasadena real estate. Glorious Southern California weather sets the scene for sun filled days. And an array of colorful flowers and vibrant plants in shades of green serve as an ideal backdrop in the Arlington Garden in Pasadena. A drought-tolerant Mediterranean garden, this tranquil space exists due to a unique partnership between Caltrans, who owns the land, the City of Pasadena and various gardening organizations. Dedicated to conservation efforts this collaboration aims to prove that water wise designs can add to beauty to landscapes as well function. Spectacular pieces of artwork and stone add accent to paths weaving in and around the grounds
Open seven days a week from dusk to dawn these public gardens delight all who enter the gates. Flowers and plants were thoughtfully considered in the planning efforts way back in 2005. Many of those chosen were selected because of their attraction to bees, butterflies and hummingbirds. And, as a place that inspires and offers solitude, seating options on this piece of Pasadena real estate are flexible and maneuverable. Readers preferring the shade of a tree can simply move their chair to another spot.
Pitch in and Help Out on Pasadena Property
The beauty of the Arlington Gardens in Pasadena draws many shutterbugs into the park. Exquisite natural backgrounds make for stunning photographs. Amateur photography is welcome free of charge. Professional photography shoots including weddings, lighting elements, and portraits require permission with a permit obtainable for a small fee.
Volunteers in the garden get together once a week to keep things neat and trim. Tuesdays are designated weeding, pruning and planting days. Classes and programs are often scheduled bringing the community together. Subjects include gardening topics as well as art and other interests. Join the monthly online newsletter to stay in the loop with all garden news.
Located at 275 Arlington Drive, it's easy for those seeking a quick getaway to sneak out to the gardens. Spend some time with the glory of Mother Nature. Here she surrounds you!